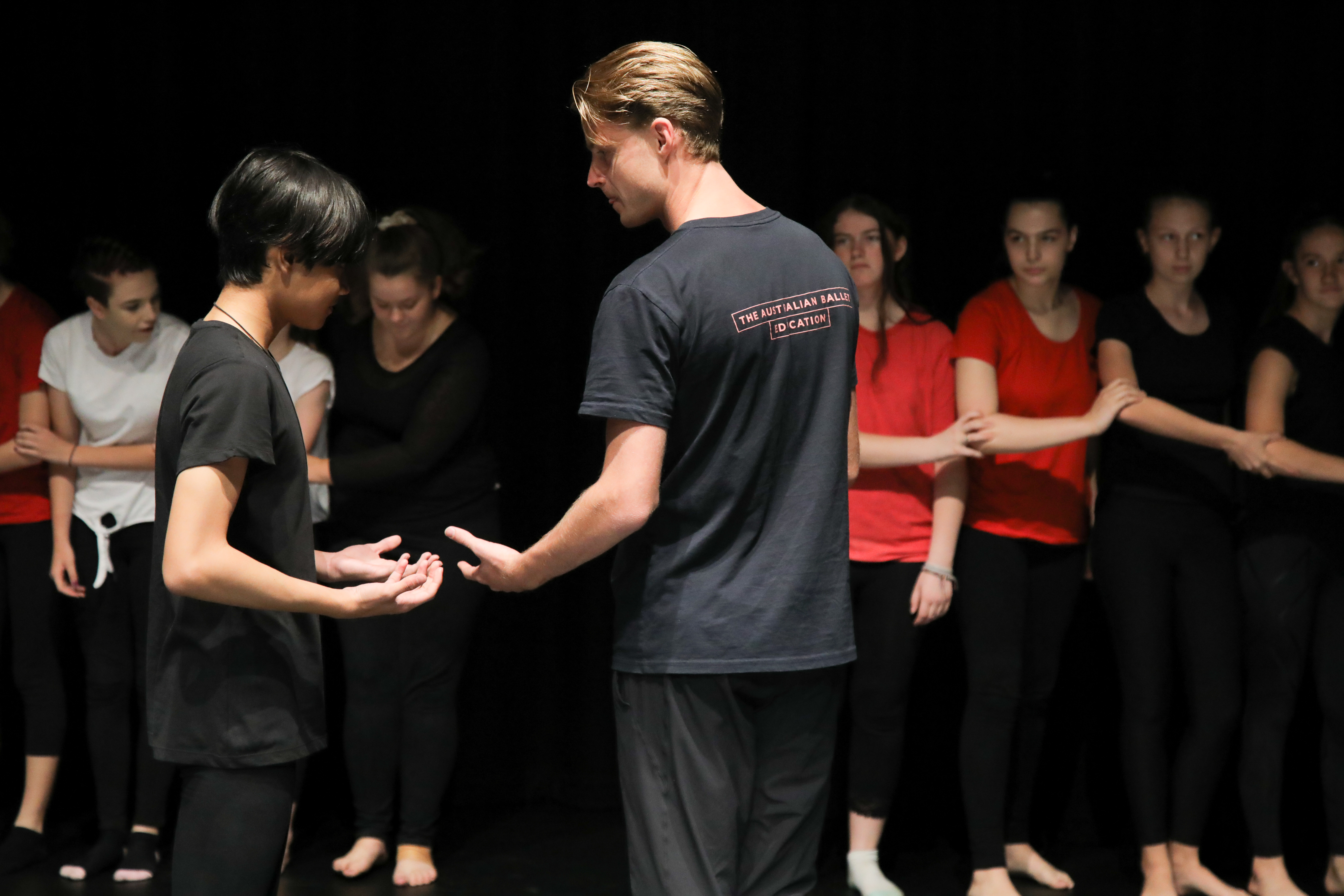 The Australian Ballet will partner with Greater Shepparton Secondary College in 2020 to deliver workshops, student performances and special tours to Melbourne productions.
The partnership, supported by the Sir Andrew and Fairley Foundation, marks the fifth year The Australian Ballet has delivered professional mentoring and creative opportunities to Shepparton secondary students.
Since 2016 the partnership has resulted in more than 800 children taking part in the ballet company's In School Program, which culminates in a performance at Riverlinks Venues, among other benefits.
Hundreds more students are set to take part with a three-year La Trobe University research project to measure the arts program's success – guaranteeing the partnership will continue until at least 2022.
"The Australian Ballet's education programs aim to improve outcomes and the overall wellbeing of students, especially those from disadvantaged backgrounds," Fairley Foundation Executive Officer Amanda McCulloch said.
"This aligns strongly with the Fairley Foundation's goals of having fewer students disengaged from school and supporting a thriving arts community in Greater Shepparton."
Key features of the 2020 partnership include:
In school classes in the weeks of April 20 and 27th for 200 students from Years 7 and above;
Students to present an April 30 performance courtesy venue partner Riverlinks Venues and Greater Shepparton City Council. They will experience a new piece created by Ella Havelka, the first Indigenous dancer in The Australian Ballet;
Thirty students to attend a performance of the Australian Ballet in Melbourne;
A remote leaders' mentoring program, to help staff, senior students and community leaders use The Australian Ballet's digital education resources.
"We're grateful to The Australian Ballet, the Fairley Foundation and Riverlinks Venues for committing to this valuable partnership for years to come," Greater Shepparton Secondary School Executive Principal Genevieve Simson said.
"This is a watershed year for the College and the partnership will help forge ties among our students and teachers through dance and artistic learning."
Katy McKeown, Head of Education at The Australian Ballet said the free program was delivered courtesy of generous donors and partners.
"We hope to continue to inspire young people across Australia to explore the joy of movement and the educational benefits that one gains through dance," she said.
The Australian Ballet has been inspiring and delighting audiences across the country and overseas for almost 60 years. The Fairley Foundation has served Greater Shepparton for almost as long with a bequest set up by founder and philanthropist Sir Andrew Fairley in 1965.