The Victorian Certificate of Applied Learning (VCAL) provides students with the opportunity to develop a range of skills that will assist them in directly entering the workforce. As the title suggests, the focus of the certificate is on applied learning.
At Greater Shepparton Secondary College we offer the VCAL at the three levels:
Foundation
Intermediate
Senior
Students complete studies in:
VCAL Literacy
VCAL Numeracy
VCAL Personal Development Skills
VCAL Work Related Skills
Industry Skills (VET)
Students also participate in a Structure Workplace Learning (SWL) program that gives them the opportunity to work for one day each week.
Students are assisted in developing their VCAL pathway through support provided by the Careers and Pathways team – a careers practitioner and their pathway mentor.
The College is well placed for the transition to the VCE (Vocational Major) that is to be introduced from 2023.
Contact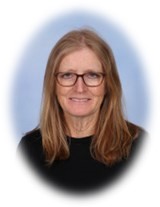 Ruth O'Bree – Applied Learning Leader This email address is being protected from spambots. You need JavaScript enabled to view it.