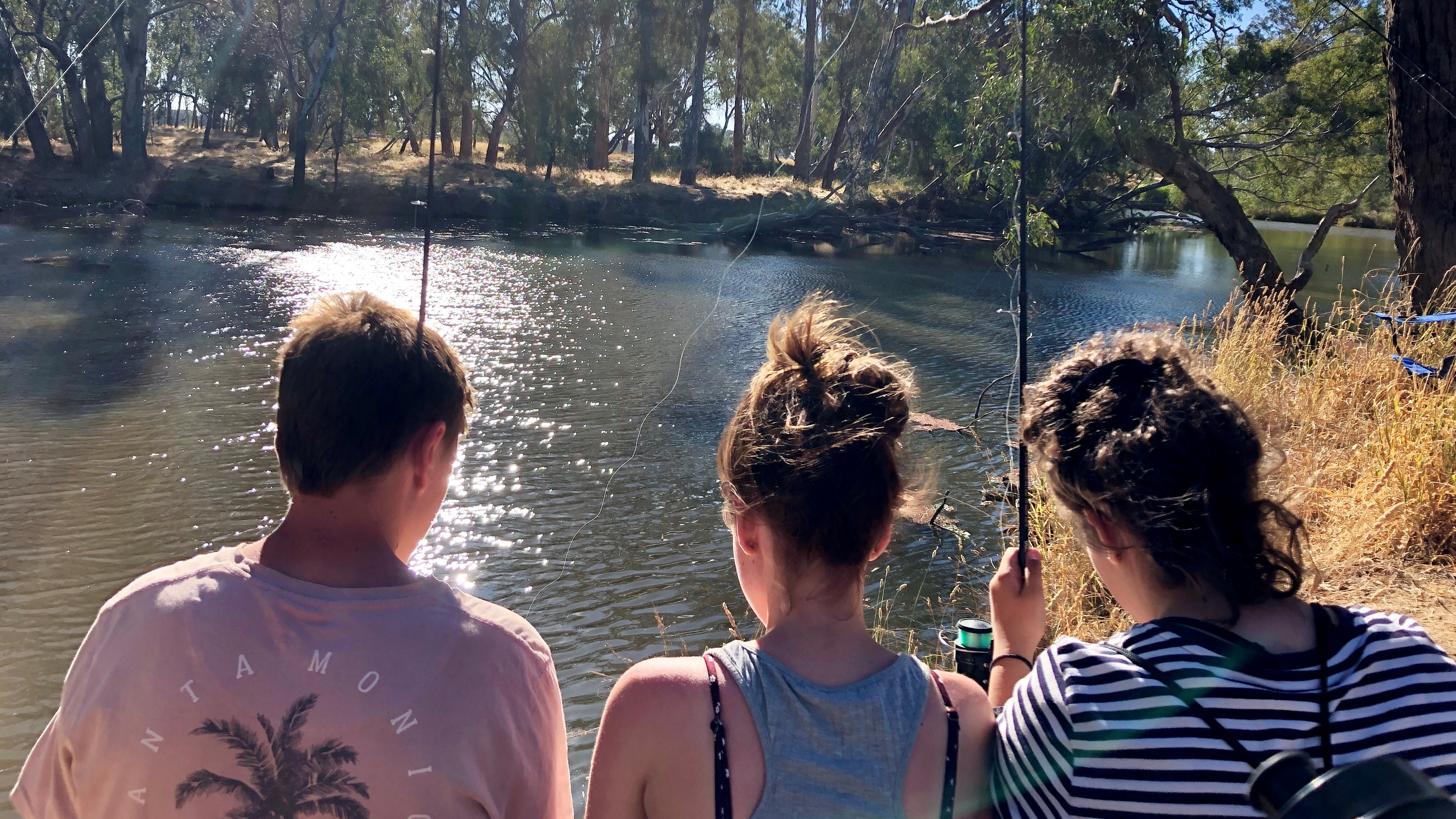 Students on the Dookie camp drop a line at Casey's Weir
Yabby racing, scaling Mount Major and Indigenous games came together for a group of incoming Year 9 students who took part in a special transition camp at Dookie recently.
About 55 current Year 8 students from Shepparton's secondary schools of Mooroopna, Wanganui Park, Shepparton High and McGuire College were selected for the December camp to develop their leadership and team-building skills.
The Leadership and Regional Careers Camp expanded on an annual agricultural camp that takes advantage of the accommodation and teaching resources of the University of Melbourne's Dookie College.
"It is about building resilience and leadership among our young people along with more practical life and work-ready skills," Wanganui Park Assistant Principal Karen Utber said.
This year was particularly special. The careers focus went beyond farming skills and the event marked an important opportunity for a large contingent of incoming Year 9 students to build relationships before they all come together at Mooroopna next year as part of the new Greater Shepparton Secondary College.
The camp was co-designed by the Greater Shepparton Lighthouse Project and the University of Melbourne, with funding from the Victorian Department of Education and Training.
"The camp activities ranged from nutrition and healthy eating, yoga, career sessions with local employers to more active outdoor activities," Lighthouse Executive Officer Lisa McKenzie said.
Students were able to try their hand at sheep drafting at local farm Toland Merino, mix with calves at the University of Melbourne's robotic dairy, drop a fishing line at Casey's Weir, watch an outdoor movie and more.
"The children chose from career sessions in areas like the environment, health, agriculture and transport and all took part in a 'Bully Zero' workshop and an orienteering exercise to teach problem-solving skills," Ms McKenzie said.
"We know this experience has delivered great results past participants," Ms Utber said. "We are confident it will also help forge important friendships going into Greater Shepparton Secondary College."